Beauty treatments and massages
on your Bregenzerwald spa & health break
Winston Churchill is believed to have said: "Treat your body well so your soul will want to live there." That's exactly the philosophy guiding the SPA experts we employ to provide the hands-on benefits of their vast experience and knowledge. Guests can choose from a great range of carefully selected sophisticated treatments for bodies and faces. This expertise is enhanced by the pervasive atmosphere of peace and wellbeing that imbues every guest with fresh vitality. Reborn, refreshed and revived!

HALF BODY MASSAGE
Gentle and deep massage and relaxation to locate tension and release it.


FULL BODY MASSAGE
Professionally designed massage technique for the back, neck, shoulder and leg muscles. Using gentle or strong pressure, the muscles are loosened, and tension and new energy are released.
CALF MASSAGE
The perfect end to a day of skiing or hiking. Professional massage technique for the calves and thighs loosens the muscles after a day in the mountains and releases new energy.
FOOT REFLEXOLOGY MASSAGE
Relaxation begins with a hay flower foot bath. Special massage techniques are used to intensively treat and massage the individual reflex zones and harmonize the body. Deep relaxation and impact in a wonderful form.

THAI MASSAGE
Traditional Thai healing massage is over 2500 years old. It uses pressure techniques, as well as numerous stretching exercises to activate the energy lines. The aim is to increase mobility, release tension and to activate the body's free flow of energy and self-healing powers.
AYURVEDA MASSAGE
Classic Ayurveda oil massage
AROMA MASSAGE - RELAX
'Relax body oil' provides deep moisturisation with jojoba oil, while sesame oil and almond oil are wonderfully relaxing. Sandalwood, rose and grapefruit give a lovely scent to compliment the relaxation.
AROMA MASSAGE - AMOUR
'Amour body oil' stimulates the senses. Mandarin, tonka, ginger, jasmine, black pepper, cinnamon, almonds and sunflower make you feel secure and well in your skin. And your skin will be silky soft too..
AROMA MASSAGE - POWER
'Power body oil' cares for the skin, and regenerates and strengthens all your muscles with St. John's wort. The exquisite scent of silver fir gives a tangible release of energy. The aroma oil is particularly good for the muscles, joints and ligaments.
AROMA MASSAGE - SPORT
After a strenuous sports session, skiing or hiking, 'Sport muscle oil' promotes muscle regeneration. It contains soothing almond oil, as well as lots of st. Johns wort, which helps alleviate muscle aches and prevent muscle tension.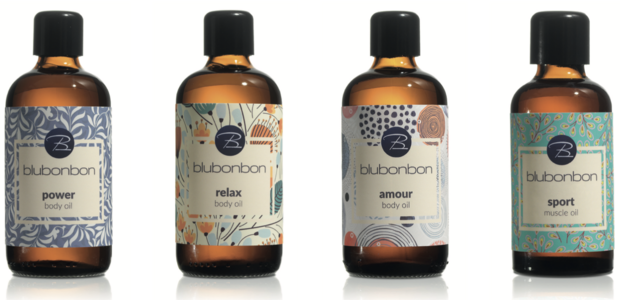 ALPINE FAIRY MASSAGE
Relaxing massage for little ones with high quality massage oils from the company Bluebonbon. It restores their energy for another day.

STRUWWELBUABA MASSAGE
The massage provides relaxation and restores your energy for an exciting day.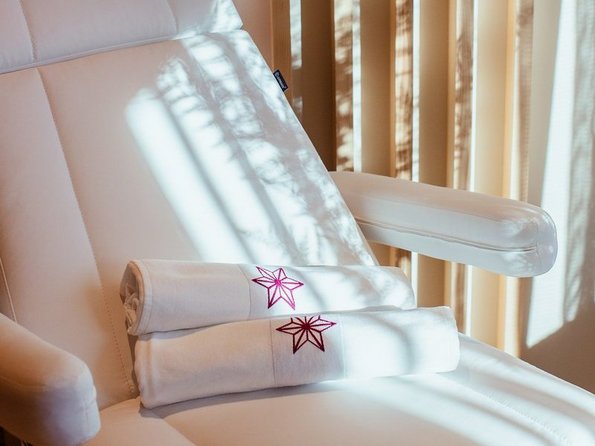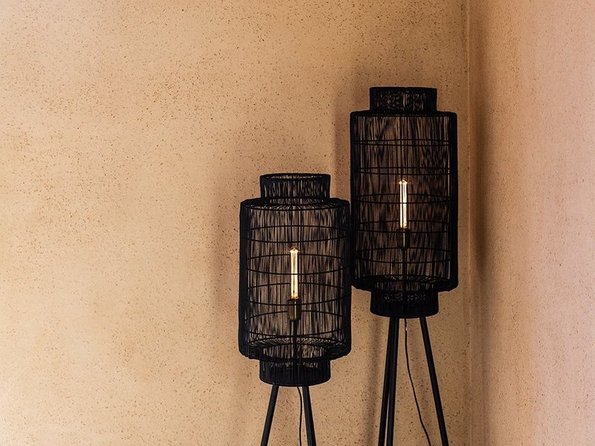 We recommend reserving all massage and cosmetic treatments before you travel to secure appointments that help you get the most out of your stay. Which treatments are you looking forward to? This list will enable you to select all your favourite options in advance – as you dream about a well-earned holiday here with us at the Alpenstern Damüls.