Winter activities and no end of snow
Damüls, Bregenzerwald
Damüls is an Austrian region with a watertight snow guarantee between the beginning of December through to late spring, offering perfect conditions for alpine sports and lovers of majestic mountainous scenery.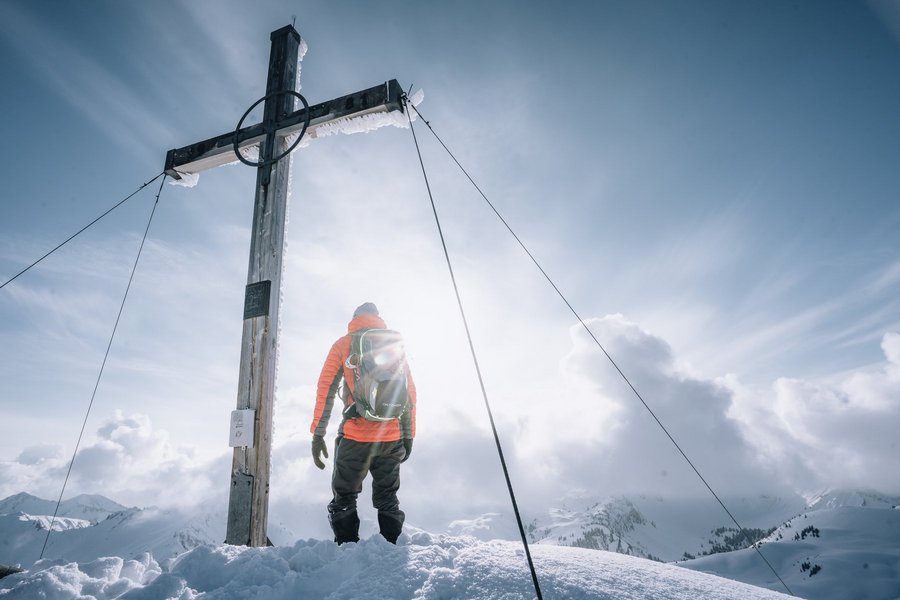 Winter treks and meditative snow-shoe walks also bring our guests into direct contact with the surrounding nature – through the deep snow of the forests, untouched slopes, where the pristine nature itself provides true evidence of civilisation. In fact, nature plays the starring role on ski tours in the alpine terrain here.
Nevertheless, safety is of utmost importance. Never ski away from the established slopes or trails without a certified guide!
At the Alpenstern Damüls it's our pleasure to advise you, and organise a guide to ensure a safe and enjoyable off-piste and off-trail experience. Our twin priorities are your absolute satisfaction and complete safety.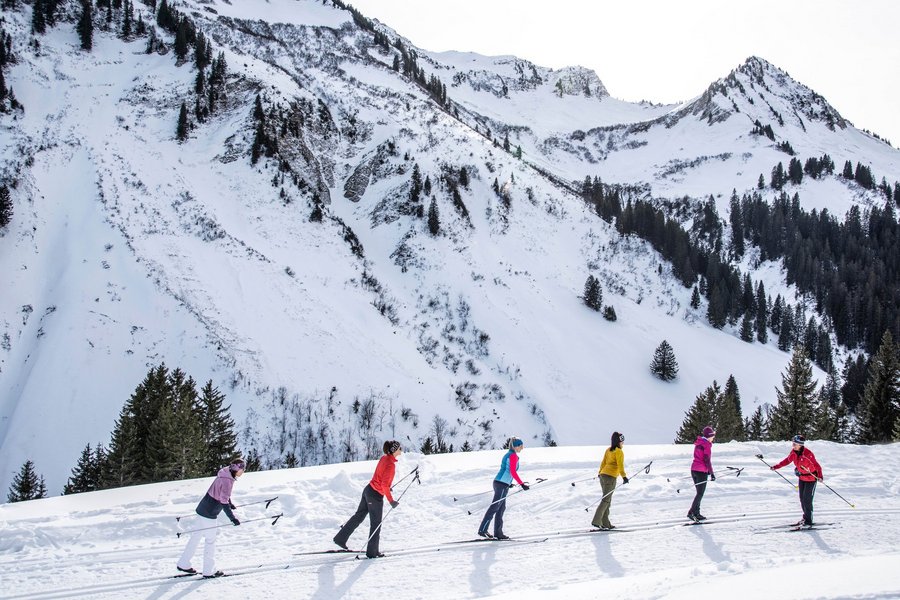 Cross-country skiing in Damüls
At over 1500 metres above sea level, the Höhenloipe Stofel cross-country skiing trail in the Damüls-Mellau skiing region is perfect for building stamina with 6 kilometres of medium-difficulty trail for skating and classic-style skiers.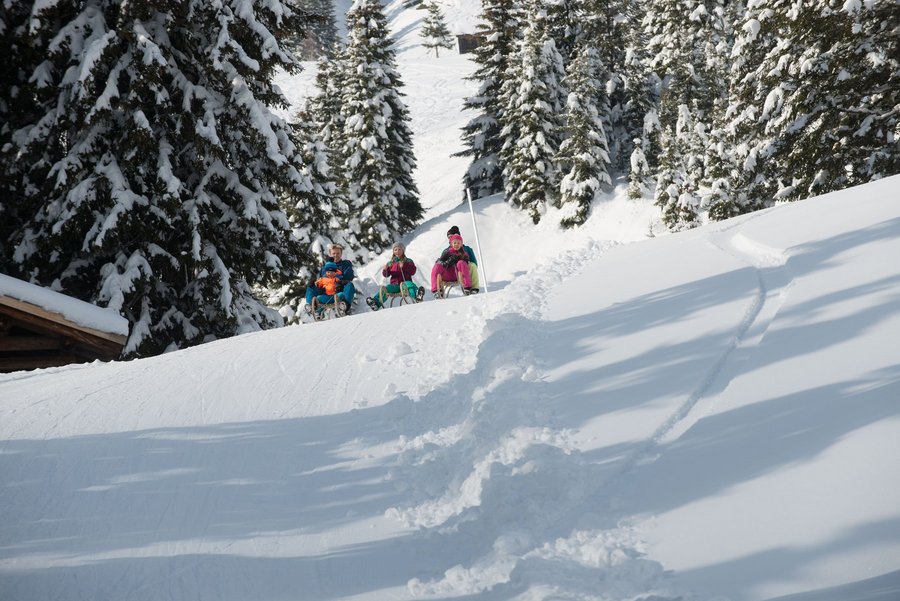 And for a perfect winter holiday experience there's no topping a moonlight ride with a warm-up stop at a cosy mountain hut. Twice a week the snowy natural toboggan run down the Uga in Damüls is illuminated by floodlights for night-time sledgers. The Uga-Express conveys visitors conveniently up to the top of the run – then off they go! Night-time tobogganing is also a popular activity on the 1-km Mellau-Dosegg sledge run.
Culture
Winter in the Bregenzerwald
Winter in the Bregenzerwald region promises plenty of cultural events that are well worth a visit, and every year guests are thrilled by sporting events such as the old-style Damüls ski race, and the annual 'Ski Opening' and end-of-season festivities. In the run-up to Christmas there are Advent markets, Krampus runs and numerous other events offering insights into the traditions and customs of the Bregenzerwald area.
The Alpenstern team is always happy to inform you about upcoming events and everything worth seeing in the region.