Alpenstern half-board for full pleasure
on your Damüls holiday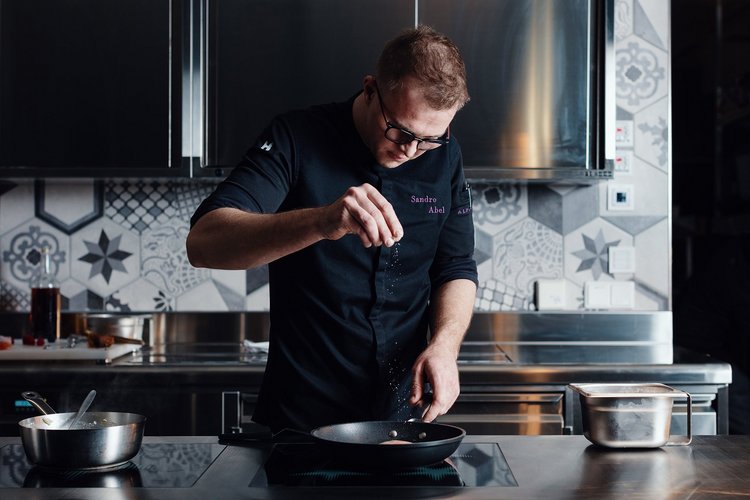 Variety of delights at the Alpenstern
At the Alpenstern we don't do things by halves. Even our half-board package guarantees a fully comprehensive range of delights for the eyes and the taste buds.

The gourmet-standard buffet breakfast features a wide variety of regional specialities. Sausage and cheese deli foods from local farms, freshly-prepared egg dishes, muesli, juices, fresh fruit, various coffees and teas – and friendly and competent service staff who look forward to advising you on how best to spend an active day in Damüls.
Evenings promise exquisite multi-course meals, featuring the flavours of the Bregenzerwald region and colourful dishes from all over the world. Excellent wines are served to accompany magnificent culinary delights. Guests can also choose to dine á la carte in the Panorama Restaurant and enjoy the delicious fayre prepared by Peter Bischof and his kitchen team.
Culinary delight on a family holiday
Mouth-watering family holidays: Head Chef Peter Bischof and his team are here to guarantee the absolute culinary satisfaction of our younger guests, too – so there are, of course, menus and meals tuned to the appetites of kids.
We are happy to accommodate special requests, such as wholegrain, vegetarian and vegan dishes, aversions and allergies.
The kitchen team is always grateful when information about preferences and aversions can be forwarded prior to arrival – to simplify purchasing and guarantee uncompromising culinary pleasure.
"As an extensive traveller, I am often inspired by what I find, and love to experiment with spices and flavours, infuse traditional cuisine with new sources of inspiration, and sometimes create completely new dishes."
Peter Bischof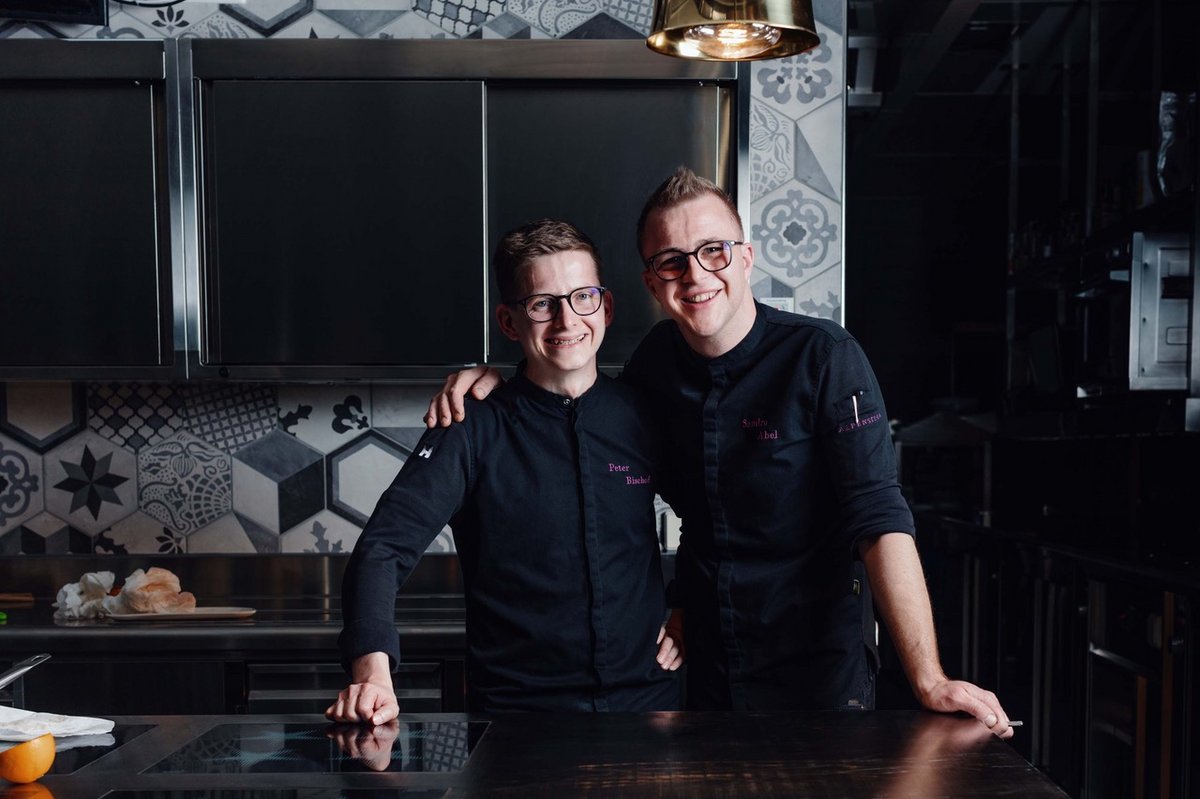 Head Chef Peter Bischof and his team leave nothing to chance, serving up only the very best deli foods and dishes.
Wherever possible, ingredients are purchased from local organic growers, breeders and producers, to support local farmers and suppliers, and because culinary perfection can only be guaranteed with the very best basic ingredients.
Obviously, bananas can't be sourced regionally, but we can be sure they arrive without signs of jetlag. Whether items are regionally sourced, imported or organic, Head Chef Peter Bischof guarantees the freshest, best-quality ingredients are skilfully crafted into delicious and nutritious dishes.
Peter Bischof and Sandro Abel have not only been best friends for years, they also share a special passion: Austrian cuisine, which they like to re-interpret in a modern and new way. In doing so, they do not forgo traditional Austrian dishes such as Wiener Schnitzel or chicken soup.
You will see how harmoniously traditional dishes fit into the upscale gourmet cuisine of a 4* superior hotel.
Digestible, fresh and creative
Peter has now established a close network of local producers. Beef and veal are mostly sourced from the nearby village of Au; pork, honey and eggs from Damüls.
Both parties know each other personally, and are committed to providing only the very best quality. Everything is lovingly prepared and served with a smile.
In the evenings the Alpenstern Damüls is transformed into a place of epicurean delights and joie de vivre. Multi-course meals whisk guest away on culinary journeys around the globe with the finest flavours, creative cuisine and extraordinary textures.
Wines from the hotel cellar accompany the evening; each adeptly chosen to complement the individual course selections. Bon appetit and a wonderful evening!
BOOK YOUR PAMPERING PACKAGE NOW
Book direct to secure our pampering package.