Spa options
Alpenstern SPA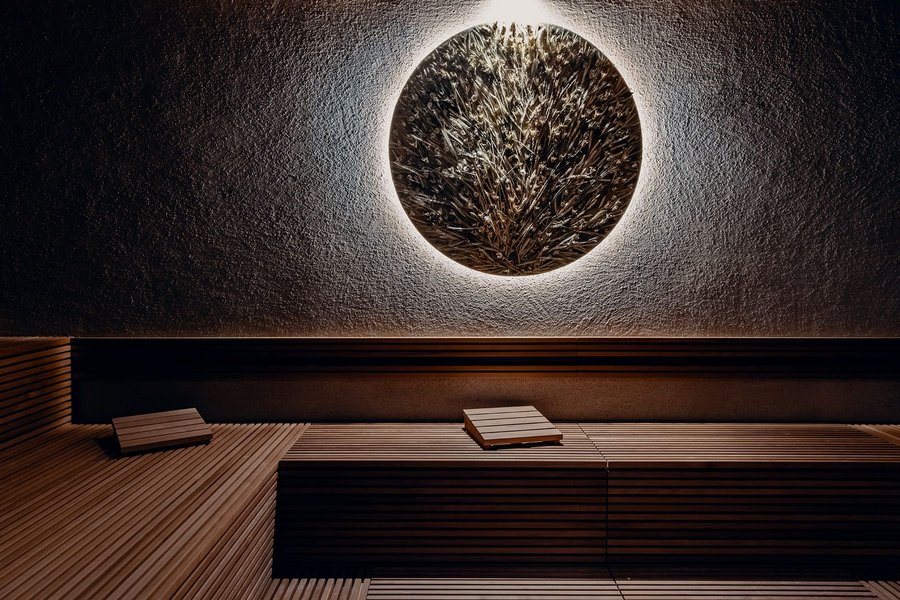 PANORAMA SAUNA, ORGANIC SAUNA, NON-NUDE SAUNA
The Panorama and Organic Sauna are located on the 3rd floor of the Alpenstern and thus above the roofs of Damüls. With a fantastic panoramic view over the mountains, sweating here is pure pleasure. Those who prefer slightly milder heat can enjoy the organic sauna, which is not quite as hot as the Finnish sauna at just under 100 degrees Celsius. The sun terrace offers a fascinating view of the mountains and the opportunity to get some fresh air or to relax on comfortable loungers.
Our family non-nude sauna is located in the pool area on the ground floor. Everyone can enjoy the sauna here – regardless of age.
Steam bath
The moist heat of the steam bath opens pores, mind and soul. Indulge your senses with this soothing and gentle type of sauna.
INFINITY OUTDOOR POOL & INFINITY INDOOR POOL (LENGTH 14M)
Water, at its best: At our Panorama Infinity Pool, you're so close to the sky and mountains, but far away from everyday life. Drift along, feel like you're swimming into eternity with an endless view of the majestic mountains. For even more variety, the Infinity Outdoor Pool is connected to the indoor pool. Stylish loungers and a separate modern relaxation room allow you to rest with a clear view of the impressive Damüls mountains.
A VARIETY OF MASSAGES & COSMETIC TREATMENTS
Expert hands take care of your well-being with great sensitivity. Carefully selected treatments, massages and facial treatments offer the right programme for every need. Our therapists always cater to your individual needs and choose the perfect treatment together with you - for inner and outer beauty that lets you shine!