The Alpenstern Bar
We specialise in our own unique, in-house drink creations and cocktails
The new Alpenstern Bar is the place to get together on your holiday in Damüls. There's nothing better than a freshly-pulled summer afternoon beer, or a nightcap at the end of a wonderful evening. The barkeeper knows all about refreshing drinks and soothing spirits.

It's worth a try just for one of the many delicious, imaginative, specially mixed cocktails. Even some of the spirits and syrups have been distilled and mixed here, new ones created and traditional ones re-interpreted.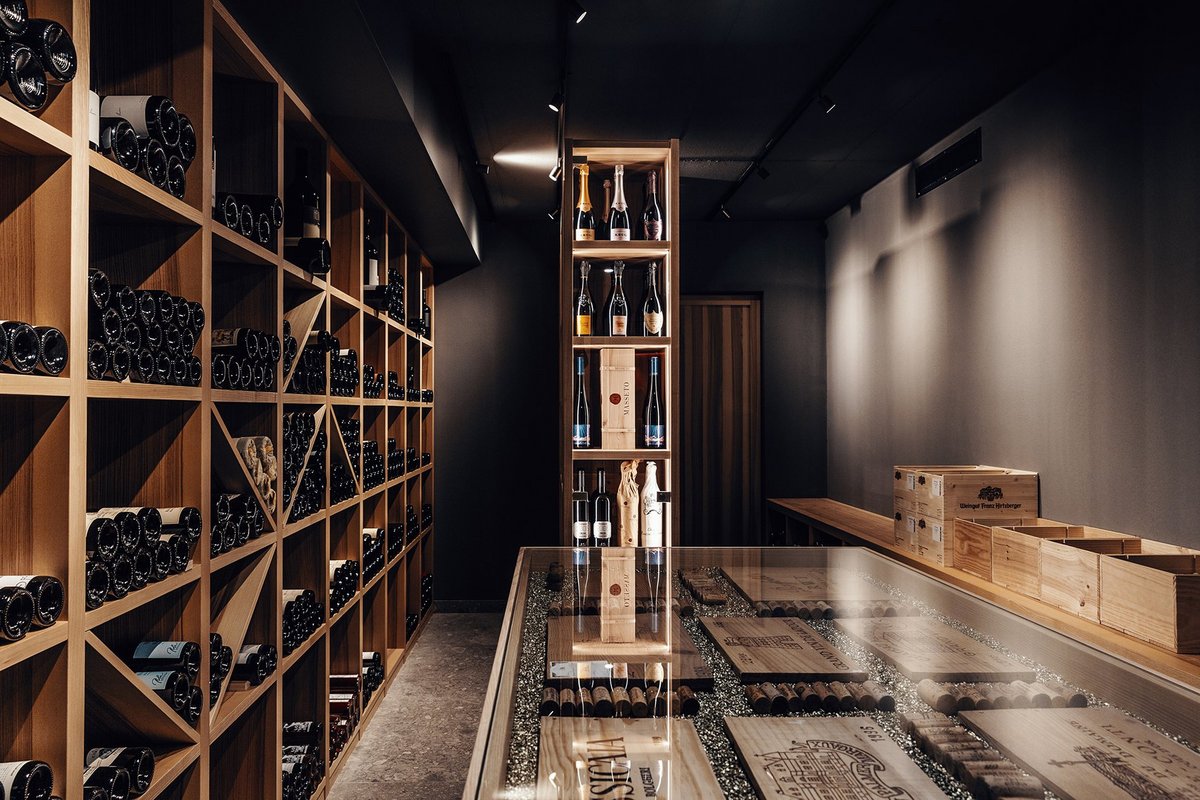 Wine o'clock
im Weinkeller
The bar is a great place to sample the treasures of the wine cellar. Your hosts Max and Corina are trained sommeliers, so they can offer the best possible advice on your choices. There's a distinctly relaxed, laid-back mood at the Alpenstern bar. Come alone, as a couple or in a group!
Whether you're guests from the surrounding apartments, locals or guests staying at our lodges, everybody's welcome to make this their favourite bar. Cheers!