The place to slow down
above the rooftops of Damüls
We have invested great care and attention in the creation of our luxurious Alpenstern Damüls roof-top retreat to ensure it offers the same supreme quality guaranteed across our entire spa and health portfolio. Various temperatures, wonderful fragrances, absolute peace. Take the time you need to relax and treat yourself to a holistic experience of lasting wellbeing.

Our Sauna World is reserved for adults – to enable them to relax and let their thoughts wander, read a good book, or simply enjoy spending time together soaking in the magnificent mountain views.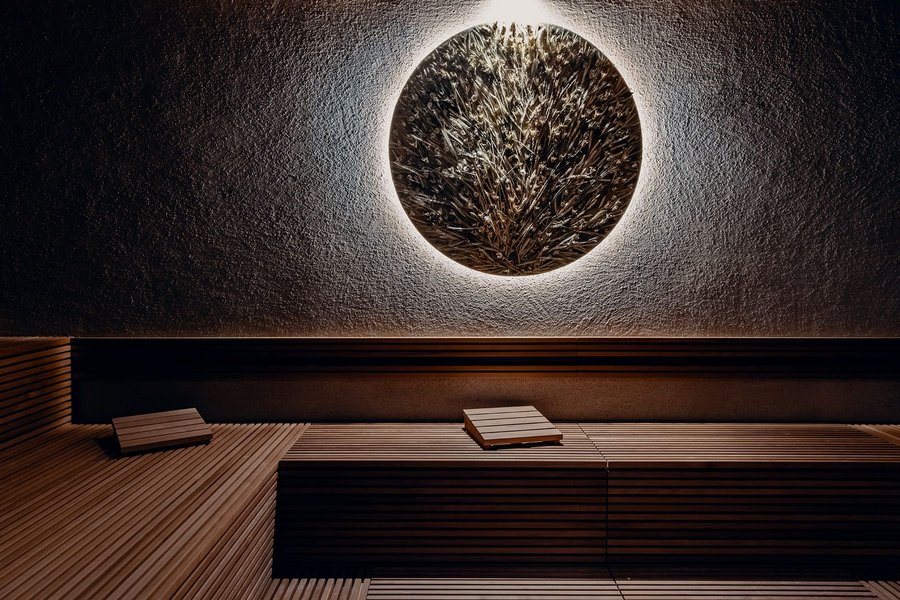 Sauna World at the Alpenstern
Finnish 'Panorama Sauna' with a view across the summits

Organic sauna

Steam bath

Vitamin bar

Relaxation rooms

Skin stimulation showers

Clothed sauna for families

Sun terrace
After spending an exhilarating day in the hills and on the slopes of Damüls, there's a full range of facilities here to help you relax and recharge. Explore new physical sensations, awareness of your inner self and feel relaxation that lasts for days.
Finally sauna again!
Secure wellness timeout